SEPR – Société d'Enseignement Professionnel du Rhône
About our Organization
SEPR is a VET centre that was created in 1864, more than 150 years ago. It is the first VET centre of the Auvergne-Rhône-Alpes area and one of the biggest in France. As a non-profit organisation, SEPR trains more than 4,500 learners each year in 6 excellence hubs: 
arts and design:

cabinetmaking, jewellery, fashion design, rare trades (upholstery, shoemaker, clockmaker…)

 

catering and catering trades:

butchery, bakery, pastry, cooking, service…

 

visual communication and graphic chain:

photography, graphic design, printing…

 
beauty, social and health care:

hairdressing, aesthetics, dental prosthesis, pharmaceutical assistant, social workers…

 

commerce and trade:

seller, florist, storeman…

 

technical and IT:

automobile, electricity, electronics, topography…

 
SEPR offers trainings from EQF level 2 to 7, within different pathways as apprenticeship/ dual system, full-time study and continuous training, with its 300 staff members, including 220 teacher-trainers of general and professional education. 
SEPR has been awarded the Erasmus+ VET charter (2021), the Erasmus+ charter for higher education (2021) and the "Good Practice" label from the Erasmus+ French National Agency (2019). SEPR cooperates with foreign VET centres for innovation and exchange of good practices (Erasmus+ KA2), related to different topics such as internationalisation, social inclusion, digital technologies and e-learning, etc. Since 2022, SEPR is the leader of MOSAIC, an EU Centre of Vocational Excellence on Arts & Crafts and their relation to Design and Industry. 
Why we are Participating in the Project
The Digital transformation is one of the two main strategic priorities in EU for the period 2020 – 2027. SEPR has been actively engaged in the area of Digitalisation and Technology Enhanced Learning, via the participation in other Erasmus+ projects (VET in 3D, IDiVET) aiming at promoting the digitalisation of teaching and learning methodologies in VET. SEPR has also been actively engaged in the promotion of the SELFIE tool launched by the European Commission in 2017. 
In 2020, SEPR piloted the SELFIE WBL tool in France, gathering a network of 15 VET schools to test the tool and collect their feedback. Following this pilot project which engaged a significant number of stakeholders, the partners decided to submit this Erasmus+ KA2 project in order to: 
support the VET institutions in their further effort to fully understand the results received through the SELFIE WBL institutional report;

 

use these results to effectively address the actions for digital transformation;

 

strengthen the ecosystem and cooperation with companies and other stakeholders;

 

prepare guidelines with recommendations and good practices for all other users of the SELFIE WBL tool to make the use of their report user-friendlier.

 
Our Role in the Project
SEPR is the coordinator of the project. In this role, we ensure that the project will be complete and delivered on schedule, while also organising the quality checks required to obtain the best quality outputs possible. We coordinate communications and meetings, report the tasks' progress, and plan dissemination, thanks to an online collaborative platform. We regularly update the project partners on the current state of the project, and are also in charge of the project's accounting, budget controlling, compliance and general administration as well as day-to-day incidents. Finally, we ensure the project's sustainability. 
As a participant in the project, we will also work on the production of all the project results: (1) developing the CPD solutions for leadership and management, teachers, and students, our 3 target groups; and (2) Developing the SELFIE WBL supporting toolkit, composed of – Preparation guide before the SELFIE WBL self-reflection exercise – Follow-up guide – How to translate results into an institutional Digital Action Plan – Publishing and sharing the collection good/bad practices – Country Progress Reports. In the elaboration of these project results, we play the role of a national SELFIE WBL coordinator for the VET schools listed in France, but also the role of a VET school itself.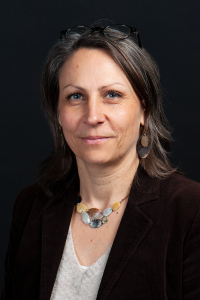 Claire CHALLANDE-OSUNA
Head of international department
Claire Challande-Osuna carried out study mobility in Maastricht in 1995, as part of her master's degree in economics and management. She finished her studies in 1996 with a Master Degree in European law. She is bilingual. She pilots 7 collaborators within SEPR International office and is used to European Commission projects: Erasmus+ projects: KA1, KA2, VET pilot projects.
SelfieWBL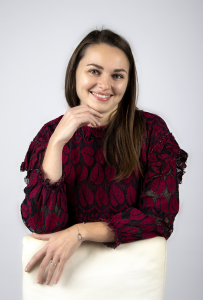 Cécile AILLERIE
European and international project manager
She holds a master's degree in international relations and is passionate about foreign cultures. She has lived in Italy, Taiwan, Costa Rica and Brazil; she is fluent in French, English, Spanish, Portuguese, Italian and has an intermediate level in Mandarin Chinese. Today, she manages and/or collaborates on Erasmus KA2 and pilot projects at SEPR. She is also an external evaluator for the French Erasmus agency.
SelfieWBL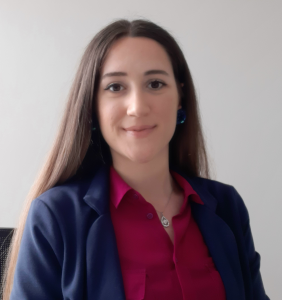 Pelin ÜNLÜ
European and international project manager
Pelin Ünlü has a master's degree in European Gouvernance at Sciences Po Grenoble and she completed an English-medium bachelor's degree in International Relations before. She participated in an Erasmus mobility experience in Spain. Regarding the KA2 Erasmus+ projects, she has been working as a European and international project manager at SEPR since 2022. She is trilingual in Turkish, English and French, has also an intermediate level of Spanish.
SelfieWBL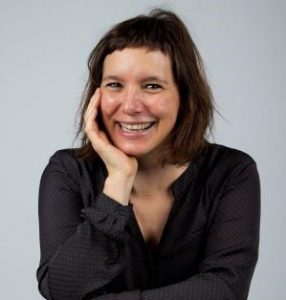 Julie FRERY-PRIVE
Full professor
Julie is working at SEPR Educational Workshops. She supports learners in their professional posture and project, identifying their soft skills, developing their professional culture and ensures the follow-up of learners. She developed a teachers group called "Espaces Démo" that gathers good practices between peers and helps teachers upgrade their digital skills.
SelfieWBL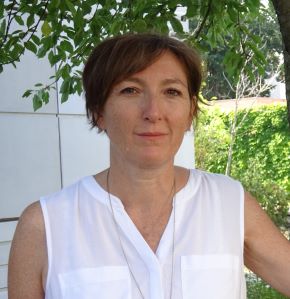 Florence SIBUT
Multimedia Library Manager
Florence is in charge of SEPR Multimedia Library, dedicated to developing professional documentation and information skills for VET students, professors and staff. She is particularly interested in working on collaborative spaces and community of practices. She belongs to the pedagogical group called "Espaces Démo", sharing good practices and digital skills.
SelfieWBL
Click here to add your own text